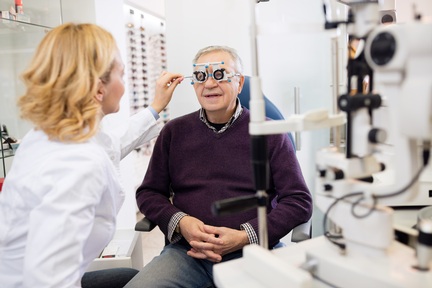 Eye and smell tests could be used to help spot the early signs of dementia, years before people experience memory symptoms, new research has suggested.
The study conducted by London's Moorfields Eye Hospital revealed that the thickness of the retinal nerve and protein deposits in the eye could be used to detect the early signs of neurodegeneration. The research was presented at the Alzheimer's Association International Conference (AAIC) 2016 in Toronto on Tuesday 26 July.
Researchers conducted a type of eye scan called spectral domain optical coherence tomography (SD-OCT) on 33,068 people aged 40-69. Scientists measured the thickness of the retinal nerve fibre layer (RNFL), which is known to decrease with age, while participants also took part in memory tests, to gauge reasoning and reaction time.
To read more on this report visit the Homecare website.